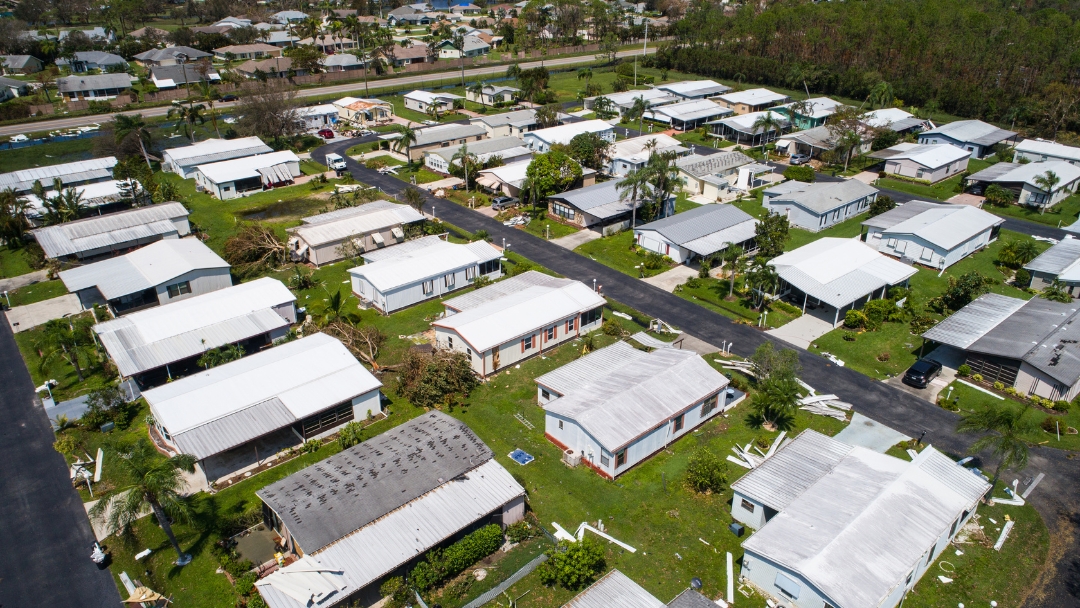 Should I Get a Hurricane Ian Attorney?
Hurricane Ian has been one of the most destructive in recent years. It has generated damage and victims, in many cases very serious. In such a context, no one should have to go through the aftermath alone. So you may be wondering if you should get a Hurricane Ian lawyer. The answer, in most cases, is yes, since the help that lawyers can provide is invaluable in these circumstances. However, to help you clarify this matter, we put together this post with everything you need to know.
Why Should I Get a Hurricane Ian Lawyer
If you have been affected by Hurricane Ian, you may find yourself struggling to get the money you deserve from your insurance company. In many cases, this process that should be simple ends up being more than complex. To make the process easier, pay attention to the following tips:
First, gather all your documentation. This includes any receipts, photos, or other documents showing damage to your property. Then be persistent. Insurance companies may try to lower your price or delay your claim. Don't take no for an answer, keep fighting for the compensation you deserve. Finally, seriously think about getting a Hurricane Ian lawyer. Contacting a hurricane damage attorney like Mario Serralta can help you get the money you need and deserve from your insurance company much faster and easier. By following these tips you can increase your chances of getting fair compensation from the insurer.
The Process By Which I Should Get A Lawyer For Damages Caused By Hurricane Ian
Hurricane Ian could cost Floridians billions of dollars in property damage. If Hurricane Ian damages your home or property, you may not know what to do next. Unfortunately, the insurance process is slow and painful, as victims of past natural disasters can attest. To avoid unnecessary delays, here's how you can get the money you deserve from your insurance company by following the steps that apply to your claim. Remember that you can count on a claims lawyer to make this process more bearable.
First, it's a good idea to take photos or videos of the damage to your property. This will serve as proof in a possible discussion with the insurance company, in case they want to deny the payment. Make a list of all damaged items, including their make, model, and serial number (if possible), so you have the most detailed information.
Contact your insurer and let them know you have damage from Hurricane Ian. The insurance company may ask you to take temporary measures to prevent further damage, such as putting down a tarp. These provisional measures give the insurer's adjusters time to come and evaluate the property. By now, you are probably wondering if I should get a Hurricane Ian lawyer. This would be extremely useful for him to help and advise you in each step you follow. Your insurer will likely send an adjuster to inspect the damage. You must be at home when the expert arrives to point out all the damages. The adjuster will prepare a report for your insurer. Once the report is approved, your insurer will write you a check for the repairs and you can use the money to repair your property.
While this may seem relatively simple, insurance companies are rarely cooperative in the aftermath of a natural catastrophe. They may delay the process or even refuse to attend to your claim promptly. They can offer you much less than what you deserve—and need—to properly repair your home. Unfortunately, insurance companies can take time to send adjusters to your property. It is not uncommon for homeowners to wait months before an adjuster arrives to look at the damage. It may take even longer for repairs to be completed.
The problems with insurance companies due to Hurricane Ian
In recent years, the New York Times estimated that insurers have paid out more than $20 billion in property loss claims to residents affected by hurricanes. With so many payments and extensive damage, Floridians should expect payment delays on property damage claims after Hurricane Ian. For many Florida homeowners, Hurricane Ian will mark the beginning of a long and painful battle with insurance companies and adjusters. The fight to rebuild can take years, and funds are not easy to come by – even when insurance policies cover it. So, on the question of whether I should get a Hurricane Ian lawyer, feel free to do so.
How Can a Hurricane Claims Lawyer Help?
A hurricane claims attorney can handle the entire legal process on her behalf. While you and your family focus on picking up the pieces after a hurricane, an experienced attorney like Mario Serralta can handle the legal side of your case. Gathering evidence, taking pictures, helping you prove your claim, and communicating with insurance companies on your behalf are some of the tasks you don't want to be doing.
In addition, it's important to review your insurance policy to fully understand what, if anything, your provider owes you after a hurricane. So you can handle claim negotiations with your insurance provider with knowledge about your individual policy. There are common tactics that insurance companies use to avoid paying what they owe to claimants. In most cases, simply having legal representation is enough to get the insurer to treat your claim in good faith.
Yes  Still wondering if I should get a Hurricane Ian Attorney, contact Mario Serralta for peace of mind. Affordable, quality legal representation is possible. You will be able to take care of rebuilding your home and your life, while an expert is taking care of legal issues and claims to the insurance company.