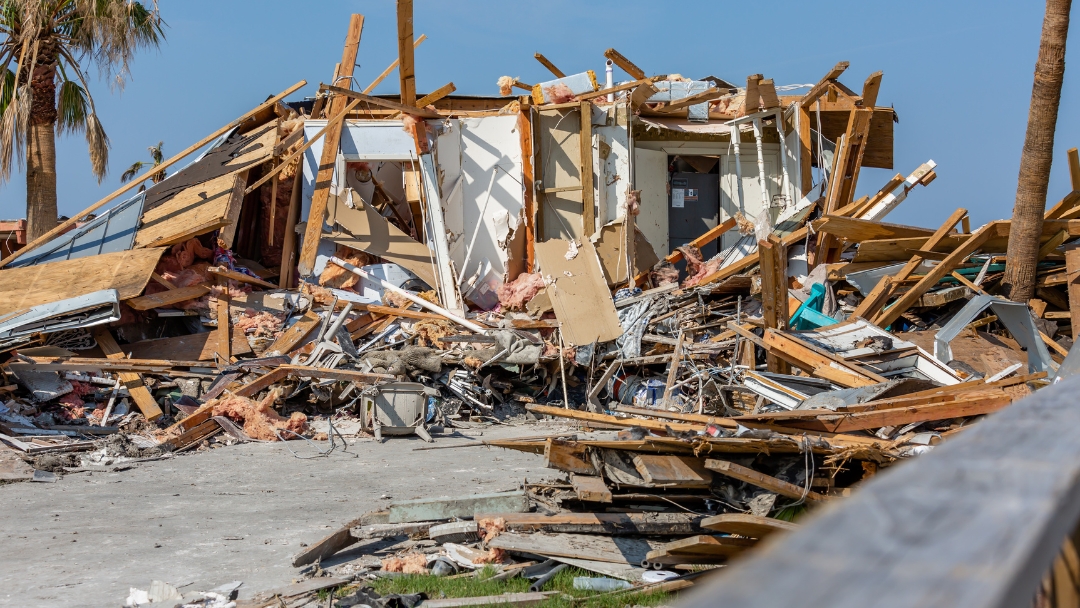 Why do I need an Attorney for my Hurricane Ian Insurance Claim?
Hurricane Ian tore through the state of Florida in late September 2022, causing extensive property damage and loss of life. Many areas along Florida's Gulf Coast required historic and significant emergency response efforts, and infrastructure in several areas was destroyed, leaving people without necessary resources. Even areas outside the hurricane's initial area of ​​influence, in the interior of the state, suffered devastating problems from wind damage, flooding, tornadoes, and downed trees or poles. If you are among the victims of the hurricane, you may be wondering why I need an attorney for my Hurricane Ian insurance claim. Here you will find the answer.
Hurricanes and Insurance Companies: Why I Need a Lawyer for My Hurricane Ian Insurance Claim
In addition to these effects on people and property, major hurricanes like Ian also often create insurance problems for thousands or millions of Floridians. Most people who live in the state have homeowners insurance, along with flood insurance. However, there are a number of different scenarios that can play out when someone tries to obtain financial assistance from their insurance provider, and the help of insurance claims attorneys may be needed. Professional help is especially important when an insurance company has denied a claim outright or offered a very low settlement amount.
There is a formal process that must be followed to obtain assistance after any severe weather event. When a homeowner or other owner experiences major damage, it is best to inventory and document your losses, report them to your insurance provider, and submit evidence to support your claim as soon as you can. In ideal situations, this is supposed to result in the insurance company reviewing the information, making a decision on the value of the claim based on information in the policy, such as the homeowner's deductible, and then issuing funds to help with the costs. Insurance adjusters are responsible for verifying damages, and when a homeowner disagrees with an insurance adjuster's opinion, they can try to have their damages reviewed by another party.
Some homeowners can go through this process without a problem, and may be satisfied with their insurance company and the amount they were paid for the repairs. But it is also quite common for the insured and his provider to have various disputes. Faced with problems with insurers refusing to pay for property damage, there is a good reason why I need an attorney for my Hurricane Ian insurance claim.
Homeowners are often surprised to discover how difficult it can be to deal with an insurance company, even after paying for a policy for a long period of time without making a claim. This can include difficulty contacting the right person to address your concerns, very small payments for damages, or not responding at all after filing the claim. There may be an appeals process if the homeowner disagrees with the assessment and value of the damages, but the ability to obtain an appropriate remedy through the appeals system used by most insurance providers is limited. Many homeowners will find that they simply don't have the time to review their entire policy and deal with evasive insurance companies.
Insurance claim denials and why I need a lawyer for my Hurricane Ian insurance claim
Property damage attorneys can often be the best and most direct way for affected homeowners to obtain assistance. Insurance companies that were swamped with new storm-related claims may engage in tactics such as excessive delays or bad faith to deny legitimate claims. Sometimes it takes the experience and knowledge of a professional insurance lawyer like Mario Serralta to figure out these kinds of issues and make sure the insurance company isn't breaking the law or engaging in other unfair tactics that are designed to frustrate the claimant.
There are a number of reasons why I need a lawyer for my Hurricane Ian insurance claim after filing the claim with the provider and receiving notice of a denial. In some cases, there may be legitimate reasons to deny a hurricane damage claim. This may include that the type of damage in question is not covered by the active policy, the claimant has waited too long, and the claim filing deadline has passed. To avoid these types of issues, homeowners should consider whether they need standard homeowners insurance, flood insurance, or other coverage to protect all structures and assets on their property.
It's also important to note that insurance companies are businesses, and they will do everything they can to avoid paying claims and save money. In extreme cases, this can result in legitimate claims not being properly reviewed, and the insurance company will often make some kind of vague or unreasonable excuse.
If someone who has made a claim feels like they are getting nowhere trying to get answers from their insurance company, a property damage claim attorney can take steps to make sure they are following the laws of their insurance company. Florida insurance. This may include examining the terms of the policy, reviewing what the insurance provider did after receiving notice and claim, and seeing if any bad faith or illegal acts may be present. Negotiations with an insurance company can also be carried out by a lawyer who has to try to get more money for his client after a low initial offer.
In any of the above cases, we can answer why I need a lawyer for my Hurricane Ian insurance claim. Having the advice, experience and reliability of a lawyer like Mario Serralta can make the difference between a successful claim and a truncated one.