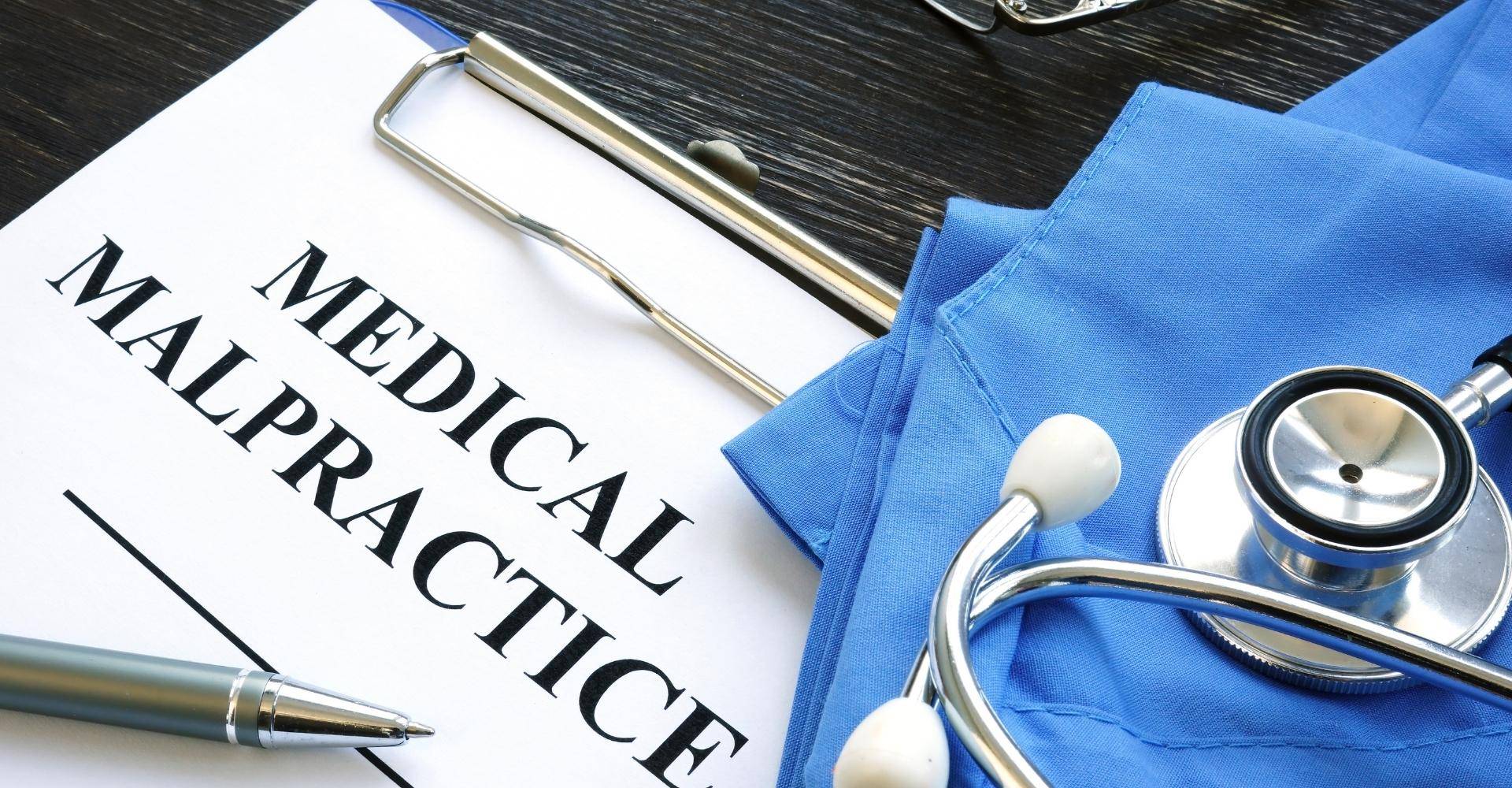 The ultimate goal of the medical profession is the preservation of life and the secure good health of the people and a Miami Medical Malpractice Lawyer know that. But what will happen if a medical practitioner causes bodily harm or even death to his or her patient? What is the remedy to address the underlying medical malpractice?
When this happens, a patient or a relative of a patient can make a medical malpractice suit. Medical malpractice is very rampant in the medical world. It determines standards that medical practitioners must abide by when caring for their parents. Like any other professionals, medical practitioners must perform their duties under certain scrutiny and with the utmost standard of care. As compared to other professionals, when a medical provider makes mistakes, has shortcomings in practice, or does not abide by certain standards, the outcomes can ruin the lives of their patients. For patients who were injured due to medical error or negligence of the medical practitioner, the former can sue the former to pay for the extra medical costs and lost wages.
With this, a medical malpractice lawyer may help you to process your case when you experience medical maltreatment first-hand or your family member or loved one experienced such.
Let us explain the basics on what are the duties of a medical malpractice lawyer and how they can help you, what constitutes medical malpractice, some common examples, the elements of medical malpractice claims, and other necessary information under this umbrella.
What is a Miami Medical Malpractice Lawyer and how can they help you?
Miami medical malpractice lawyers represent clients who are suing medical professionals and practitioners for committing medical and surgical errors and other related professional misconduct. They litigate lawsuits representing their clients, who may be surviving family members or the patient. Primarily, the clients are suing medical professionals or practitioners for any medical malpractice.
Medical malpractice lawyers represent individuals and families on their behalf who are or who's been faced with acts of medical neglect—whether through failure to act or caused by someone's actions caused by a shortcoming of a medical practitioner. As a medical malpractice lawyer, Atty. Mario Seralta and his legal team in the law firm are responsible for lending help to clients who are currently facing one of the most difficult times of their life.
With years in practice first-hand in handling medical malpractice victims, we have been providing advice and guidance for clients who are facing off against some massive insurance companies and health systems. We also ensure that they are not just another statistic. From being hurt personally due to malpractice, or even an action that killed a loved one, and other similar nature, we are here to help and guide you to process a lawsuit.
What constitutes medical malpractice in Miami Florida?
Medical malpractice is part of the big umbrella of personal injury law. There are many injuries and accident cases, including medical malpractice cases, claiming that one party was negligent in terms of their practices, which eventually lead to damage or injury. For medical malpractice cases, this means that the patient has to prove that a medical practitioner has the responsibility to practice medicine a certain way, that the doctor breached their duty, and that the breach of duty leads to harm to the patient.
As the term denotes, malpractice zeroes in on the professional misconduct committed by the medical practitioner, which includes, but is not limited to the negligence of doctors, dentists, technicians, therapists, and other healthcare providers and medical professionals.
Miami Medical Malpractice Lawyer: Common Examples
Some common examples of medical malpractice cases can include but are not limited to errors during hands-on surgery, medical misdiagnosis, creating birth traumas, anesthesia error, unreasonable and unjustifiable delays in giving immediate care on a serious diagnosed condition, failure to obtain informed consent from a patient before undergoing treatment, and many more.
For the failure to obtain informed consent from a patient, a doctor has the obligation to explain to the patient the nature of the treatment to be administered, along with the underlying risks and corresponding benefits. The patient must agree to the treatment before it is administered.
In a study conducted by John Hopkins University, medical malpractice and errors rank the third leading cause of death in the United States after cancer and heart disease. Medical mistakes can take various forms, starting with those that are fatal. Some specific examples of medical injuries and scenarios on different practitioners in the medical field include the following:
A doctor amputating your left leg instead of your right leg;
A medical practitioner who takes the delayed diagnosis and is waiting too long to perform an emergency C-section leading to brain damage to the child;
A dentist who performs unnecessary root canals to be able to gain profit;
An anesthesiologist who is utilizing too much anesthesia during a plastic surgery procedure leads to death or incidents of anesthesia errors;
Failure to diagnose cancer that allows cancer hard to treat or there are medication errors, to name some.
What are the elements of a medical malpractice claim
In order to pursue a medical malpractice suit successfully, the patient or the relative of the patient must prove four essential elements that can support that medical negligence on the part of the practitioner really happened. The four elements are as follows:
Duty;
Breach: This refers to the failure in the application of the standard of care expected of other similarly trained medical practitioners acting under the same circumstances;
Injury: The element of injury to the patient under cases of medical malpractice is a direct result of the breach on the part of the doctor on giving wrong diagnosis;
Proximate causation: This refers to the relation between the breach of the healthcare provider or his or her negligence on duty and the resulting injury of the patient. The negligence or breach must have played a crucial role in causing damage or injury to the patient due to surgical mistakes and/or wrong medication. In other words, the injury of the patient is either a direct result or a reasonably probable consequence of the negligence or breach of the medical practitioner.
Miame Medical Malpractice Lawyer: FAQs
Are there variations of medical malpractice law in every state?
Generally, medical malpractice is an issue of state law. Each state's laws are crafted in a unique way, including caps on damages and statutes of limitations. Patients who are planning to file a lawsuit against their health care providers vis-a-vis their medical malpractice should consult a medical malpractice lawyer for guidance.
Who can be held liable for medical malpractice or negligence in Miami Florida?
Medical malpractice, in its legal concept, is not only limited to the conduct of medical doctors but is also directly applied to anyone in the scope of the employment, such as anesthesiologists, nurses, health care facilities, and even pharmaceutical companies, and others that provide health care services.
The primary thrust of the medical malpractice lawsuit is proving fault that directly leads to personal injury; often under the liability of any health care providers linked to their actions, such as a doctor or someone else directly related to medical care making a poor decision and other medical issues. Other entities, such as contributory negligence or parental liability, are part of the injured person's case and can be sued in the medical malpractice claim.
At the same time, hospitals and corporations, either private or public entities, can also be held liable for hospital negligence or malpractice. In the parlance of medical malpractice actions, hospitals can be directly held liable for their own negligence and can also be held vicariously liable for the negligent acts of their medical employee. Vicarious liability means a certain party is held liable for the negligence of another and not for its own negligence.
I signed an informed consent document, can I still file a medical malpractice claim?
Many times, you are being asked to sign an important document or form before you undertake an activity. This is also the same in the medical procedure, when you are about to undergo a procedure, medical practitioners will ask you to sign an informed consent form. However, it is noteworthy that this should not keep you from filing a lawsuit for medical malpractice. Medical practitioners cannot require you to sign away your legal rights.
You can still file a medical malpractice claim even if you signed an informed consent document. You do not sign a document over your rights. As a patient, you are bound with legal rights to sue a medical practitioner for negligence, and the informed consent form does not alter that as negligent care is still grounds for a lawsuit.
Hence, if you or your close relatives have been injured by the negligence and malpractice done by a medical practitioner, you should contact Mario Seralta–a medical malpractice attorney for a consultation in the law firm.
What is informed consent?
Informed consent is a document containing an agreement between the patient and the medical practitioner before he/she performs the treatment. It states that you have given utmost permission for the surgery or treatment after being informed about the procedure.
Patients have the right to make their own decision about listening to healthcare practitioners and their recommendations. The healthcare practitioner has the responsibility to explain the procedure to the patient and discuss some medical options if any.
It explains to the patient the nature of the treatment, along with its potential benefits and corresponding risks, and provides thorough information to the fullest extent possible.
Under normal circumstances, medical practitioners are not allowed to perform medical operations unless the patient agrees to it, except when there is a medical emergency. If not, the patient must agree to the treatment.
How long before I can file a medical malpractice lawsuit in Miami Florida?
If you or your loved one was a victim of medical malpractice, you only have two years following the time of the incident to file medical malpractice in Miami Florida. If you did not discover the action immediately leading to your medical malpractice claim, this two-year allotment begins when the action was, or should have been, discovered.
However, if the patient who was involved in the medical malpractice is under eight years old at the time of the incident, you cannot file a suit if more than four years have passed since the incident causing your claim.
Do I need the help of a lawyer to file a medical malpractice or negligence claim?
When you are seeking medical attention, you are also giving your trust to the medical practitioner for your overall well-being. If you do not receive the utmost care that you deserve and, worse, are injured as a direct result of the failure on the part of the medical professional in providing adequate health services, you might be a victim of medical malpractice.
The results of medical malpractice can give a devastating effect on your life or the life of your loved ones who experienced such. Hence, it is imperative to understand your legal options so that you can focus on your recovery and well-being. This is the time that it is recommended to seek help from a medical malpractice lawyer to file a claim.
If you or a loved one were a victim of medical malpractice in any form and scope, you can take legal actions to potentially recover compensation claims as a result of your experience. It is essential to do so as soon as possible to avoid missing the chance to fight a medical malpractice claim. This is because the statute regarding medical malpractice claims is limited.
How can Miami Medical Practice Lawyer, Mario Seralta, Help?
Got a medical malpractice case but are uncertain who is held liable and who you should sue? Mario Seralta, together with his high-caliber legal team in the law firm can help you answer these questions. A skilled miami medical malpractice lawyer can discuss the strengths and weaknesses of your medical malpractice case and advise you about who will make the best defendants.
When an injured patient or unjustifiable death results from an omission or shortcoming of a medical professional or practitioner, it is covered under medical malpractice or medical negligence. With decades of experience, thousands of clients served, and a thorough and extensive understanding of medicine and medical malpractice, Mario Seralta–an experienced Miami medical malpractice attorney, together hand-in-hand with his legal team, knows how to win these tedious and complex cases on medical malpractice. We won't rest until you and your loved ones have been given fair compensation for any damages brought by medical malpractice.
SECOND OPINION OF YOUR CASE
TOTALLY FREE OF CHARGE!
No Cost, No Obligation