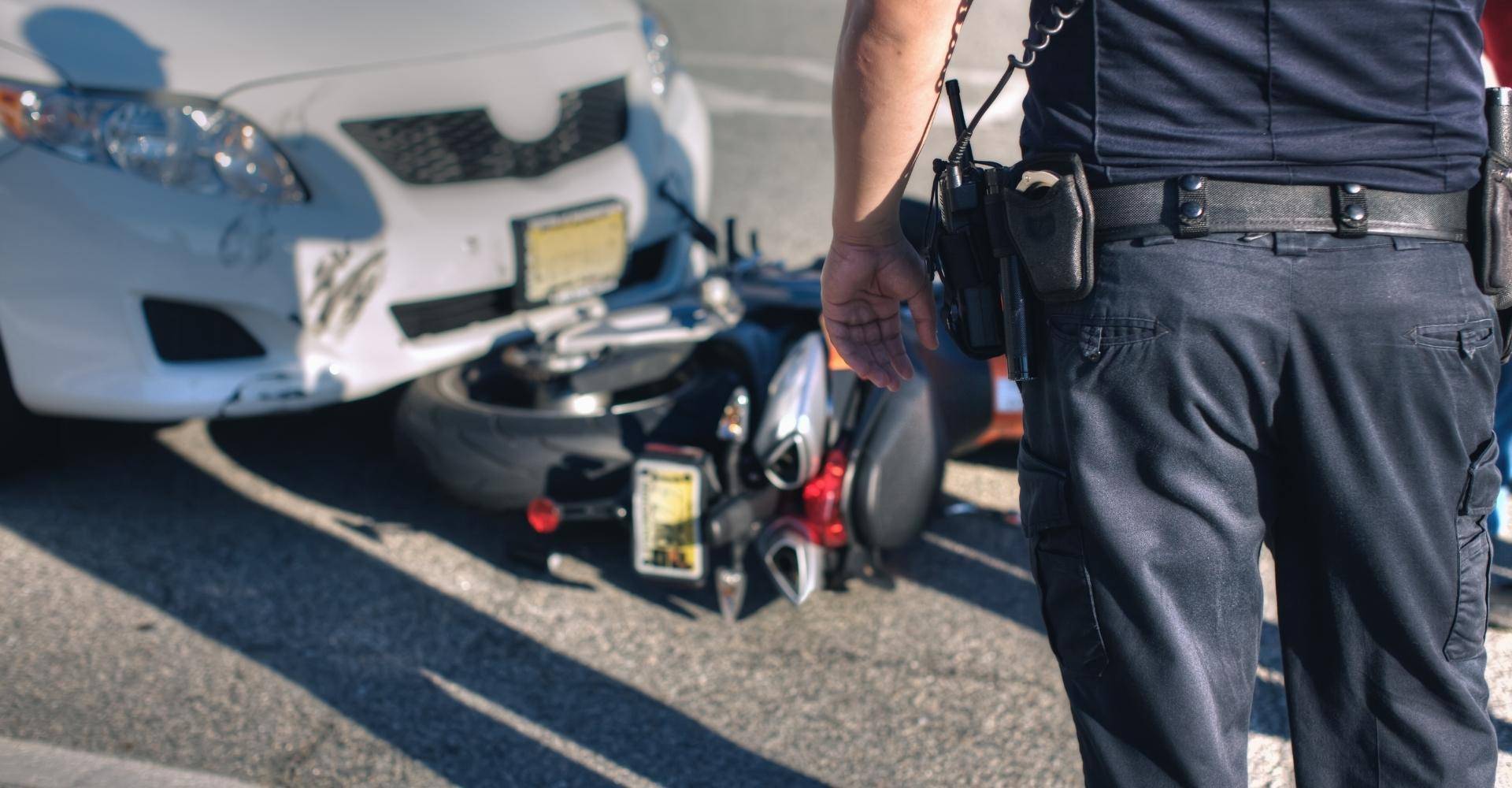 Involved in a motorcycle accident? Talk to a Miami Motorcycle Accident Lawyer
Whenever a person twists the throttle of a motorcycle and drives to their desired destination, the risk of an accident is something every motorcycle rider should consider. Motorcycle accidents and injuries are arguably some of the most heinous. Critical injuries such as broken bones, neck injuries, loss of limbs, and spinal cord injuries are the most common injuries to motorcycle riders reported. Aside from severe injuries related to the accident, injured riders can also face significantly high hospital bills.
The risk of suffering a motorcycle accident in Miami Florida is high. After the accident, the first priority of the injured rider is their own healing and recovery. In this period, focusing on one's recovery and healing while filing a personal injury claim, particularly a motorcycle accident claim, might be a challenge. Leaving the case in the hands of an experienced Miami Motorcycle Accident Lawyer can assure you that they will handle your case efficiently, submitting the necessary documents for your claim for compensation that will help to ensure you get the best medical care and assistance with your medical bills.
Miami Motorcycle Accident Lawyer: How Much is Case Worth?
Motor vehicle accidents in general will cost you a lot of money. Added to the injuries and damages incurred during an accident, a motorcycle driver that has recently encountered an accident must face the reality that they cannot return to work right away. This begs the question, How Much is My Motorcycle Injury Case Worth in Miami? The challenge for most motorcycle drivers in Miami is not being obliged to carry insurance that may cover their hospital bills or other related medical bills. This sad reality proposes that most of them will not only face a ton of expense but will also have a hard time paying for it. Insurance companies, along with a lot of people, have long held a stereotypical view when it comes to motorcycle accidents. Motorcycle riders' recklessness, along with their speed of driving or pre-existing injuries, are typical reasons insurance companies cite and use to dodge or prevent injured riders from getting their maximum compensation.
An experienced Miami Motorcycle Accident Attorney will manage your medical expenses and maximize your legal claim for both economic and non-economic damages. When talking about accident claims, this is usually based on the particular accident. Each accident, along with its scenarios, is different. Due to this, there are a lot of factors to consider when talking about how much is my motorcycle injury case worth?, such as the level of comparative negligence, the severity of injuries incurred, or the coverage of an uninsured motorist can be able to recover. 
How Long Do I Have to File a Lawsuit? 
Time is gold in every facet of our lives. This principle is also true when talking about the claim for compensation. Failure to file a claim for compensation within the allotted time frame may result in the loss of potential financial support or benefits from the at-fault party. After a fatal crash, a motorcycle driver should be aware of and keep in mind the statutes of limitations for pursuing a lawsuit against the responsible party. For those who have heard about the statute of limitations for the first time, the statute of limitations is defined as the length of time allowed by the law for the injured party to file a motorcycle accident lawsuit against the negligent party or the liable party involved right after the particular accident.
Miami Motorcycle Accident Attorney: The Florida Law
Unlike popular belief, motorcycle accident victims sustain injuries as a result of multi-vehicle collisions. Motorcycle accident statistics suggest that 58% of vehicular accidents related to motorcycles are usually multi-vehicle collisions. Motorcycle accidents in Miami fall under the jurisdiction of the law of negligence. This means that motorcycle accident victims need an experienced attorney to look into their case and establish that the accident was caused by the responsible party or liable party. Instances such as drunk driving, speeding, or distracted driving, if proven to be done by the negligent party, may mean that injury victims can sue for damages. If compensated well, the money received from financial compensation provided by the liable parties can surely aid in covering their medical expenses.
What to do after a Motorcycle Accident?
In the event of an accident, it is really normal to feel disoriented and confused about the situation, but nonetheless, in situations such as these, it is of vital importance to calmly address the situation and do the necessary things.
When talking about necessary things, the first thing a person must consider during an accident is to move as far away from the danger zone as possible. This will eliminate further damage that may be potentially sustained by accident victims. Hazards such as potentially being harmed by leaking gasoline may result in it catching fire, shattered debris, or broken glass that may worsen the case of the accident victim.
Seek the help of the first responders. First responders should be invited to the scene as quickly as possible. These first responders include medical professionals that can provide first aid and the police, who can assess and assist the situation in the freshness of the accident.
Next, it is necessary to gather as much evidence as possible. From police reports regarding the situation to cell phone records, finding and gathering eyewitness testimony can shed great light on how the accident has chronologically played out. Another thing to remember is to never leave until an exchange of vital information has taken place. pieces of information, such as the number and names of the people involved in the particular accident, the police report, and the contact information of the eyewitnesses.
Lastly, contact a Miami Motorcycle Accident Lawyer. Aside from the inevitable factor of the loss in the enjoyment of life on the part of the motorcycle accident victims, they have to work on the complexity of the motorcycle accident laws. Putting into consideration that the most injury victims are in the hospital healing. Their first priority is to recover from the injuries they sustained during the accident. In turn, this may result in them having a hard time handling and representing their part to ensure fair compensation and assist them during the "claim for compensation" process. 
After laying out the things a person must consider, prepare, and document, the word that best describes it is the word "intricate." And in this kind of intricacy, the greatest chance of ensuring they secure compensation for injuries and compensation for damage to their motorcycles is for them to seek the help of a motorcycle accident lawyer in Miami. Seeking and following the advice of these professionals will assist you in ensuring you get fair compensation and alleviating your medical costs as they will review and scrutinize the insurance policy and prevent you from missing out on anything of importance. Seeking lawyers is important both for severe and common injuries.
Common Causes of Motorcycle Accidents in Miami
A fact to consider is that motorcycles are really small vehicles. Small vehicles, such as motorcycles, are really prone to not being seen or disregarded by larger vehicles. This puts them in a very tough position to share the road with truck drivers, Due to the size difference between the two vehicles, motorcycles are often placed in a difficult situation where they put themselves in the truck's blind spot. This makes truck accidents arguably one of the culprits behind most fatal motorcycle accidents, resulting in catastrophic injuries sustained by the motorcycle accident victim. Aside from the truck driver not being able to see the motorcyclist, Another cause of motorcycle accidents in Miami is speeding. Speeding is something most aggressive drivers exhibit. A fatal accident can be attributed to a driver speeding too much. This results in them not being able to stop at the right time, leading to them hitting their body or head, which leads to them being strongly vulnerable to brain damage or other traumatic brain injuries. Motorcycles are really maneuverable, which tends to make motorcycle drivers a bit more confident, making them consider lane splitting. This is when the motorcycle tends to cut off the vehicles in front of them in the lanes of traffic. This kind of reckless driving may cause wrongful death to the person hit by a motorcycle driver.
Common types of Motorcycle Accidents in Miami Florida
Due to the inability of a motorcycle to protect its driver from hitting the pavement directly or hitting another vehicle. Motorcycle drivers tend to sustain severe bodily injuries such as cuts, broken bones, loss of limbs, chest injuries, and rib injuries.
Call a Miami Motorcycle Accident Lawyer Mario Seralta Today
You might be considering calling a Motorcycle Accident Injury Lawyer in Miami. Below, we will discuss the reasons and benefits of why you should call yours now.
The first reason for seeking the help of a Miami Motorcycle Accident Attorney is that recovering from an accident is hard and strenuous. From suffering from traumas to recovering from physical injury, there might be a lot in a person's hand, and a Miami Motorcycle Accident Injury Lawyer can assist and guide you in the legal process while you focus on your recovery. Second, recovering from an accident is not cheap. Most people tend to depend on their medical expenses for insurance compensation. Let's face it, no one looks forward to experiencing an accident, thus making the accident something they haven't prepared for both emotionally and financially. This results in them not having a financial plan for the particular accident. Keep in mind that in the insurance claim process, most insurance companies will do all means necessary for you to not be able to prevent you from maximizing the payout you will receive. An attorney is well acquainted with these scenarios and is well versed in handling them, thus making you successful in receiving fair compensation. Lastly, properly determining the liability and cause of the said accident. Remembering the particular accident might be hard for some, or for some, traumatizing and something they don't want to go back to. But when it comes to the law and being able to maximize compensation, Identifying who is at fault may also mean a huge difference, because being able to identify the cause can be liable for damages and be pursued for compensation. A Miami Motorcycle Accident Lawyer will identify and pursue them to ensure you have fair compensation for the damages you sustained during the accident
SECOND OPINION OF YOUR CASE TOTALLY FREE OF CHARGE!
No Cost, No Obligation