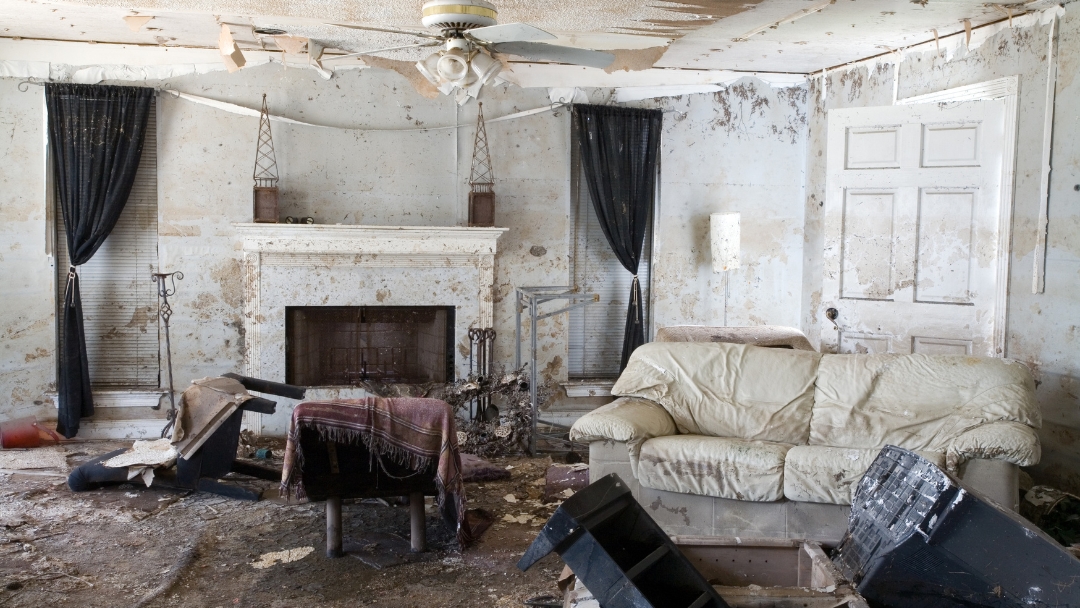 How to File a Flood Damage Insurance Claim
Having flood insurance is a relief if your home has suffered water damage. But to get reimbursed, you'll need to file your flood insurance claim promptly and provide any documentation your insurer requires. The following tips are for those with policies backed by the National Flood Insurance Program, the nation's largest flood insurer. If you have private flood insurance, claim deadlines and procedures may vary depending on the terms of your policy. Remember that general home insurance usually does not cover flood damage. To learn how to file a flood damage insurance claim, contact Mario Serralta for guidance.
How to File a Flood Damage Insurance Claim
Submit your application as soon as possible
Do not put off filing a claim. As soon as it is safe to inspect your property, start your claim by contacting your agent or insurance company. The sooner you file a claim, the sooner you'll be reimbursed, so it's in your best interest to act quickly. But there is also a deadline. For NFIP policies, you have 60 days after the flood to provide a proof of loss statement that lists everything that was damaged or destroyed. Ask if a down payment is available to help you with immediate recovery. Any such payment will be subtracted from the final settlement of your claim.
Document the damage
The ideal would be not to throw away the damaged objects until the expert sees them. However, you can do so if the items are hazardous to your health or if you are required by law to dispose of them. Of course, before taking photos or videos of them. You'll also want to keep samples of materials, such as pieces of damaged carpet or flooring. The Federal Emergency Management Agency, which administers the NFIP, recommends taking photos of the serial numbers of large appliances, such as refrigerators and washing machines. Don't forget to also photograph the inside of drawers and cabinets if there is damage.
Keep in mind that an NFIP policy will not cover mold damage unless official lockdowns or persistent floodwaters prevent it from entering your home. That's why it's important to start cleaning up as soon as possible after a flood. As you go through the process, make a list of everything damaged or destroyed. This will help you in how to file a flood damage insurance claim, when writing your proof of loss statement.
What to do next
Once you have filed your claim, an adjuster will be assigned to inspect your property, either in person or remotely. The adjuster will document the damage to your belongings and the structure of your home, and answer your questions about the claims process. Do not sign contracts with repair companies until you have consulted with the expert. If the house is your primary residence, your policy will usually pay enough for you to restore the structure to its former condition, using similar materials. As for the damaged belongings, you will receive their actual cash value. Suppose the flood destroyed a dining set you bought five years ago. The compensation for that item will reflect five years' depreciation and probably wouldn't be enough to buy a new one.
For homes that have sustained significant or repeated damage, NFIP policies offer up to $30,000 of increased cost of compliance coverage. This coverage can help you meet local building requirements to prevent future flood damage. If your community floodplain manager states that you are entitled to this coverage, you will need to file a separate claim with your insurance agent or company.
The appeal of how to file a flood damage insurance claim
If your claim is denied, you have the right to appeal the decision. Your appeal must include: your policy number, the names of the insured, the address of the flooded property, your contact information, a copy of the denial notice from the insurance company, details of your claim, and documentation supporting your resource. During the appeal process, keep a detailed record of all the calls you make to your insurer. Write down the names and titles of everyone you talked to, what they talked about, and the dates and times of each conversation.
In any case, in the process of how to file a flood damage insurance claim, it is important that you have the necessary advice for these instances. An experienced property damage attorney in Miami like Mario Serralta can help you carry out your claim and, eventually, your appeal in the best possible way.