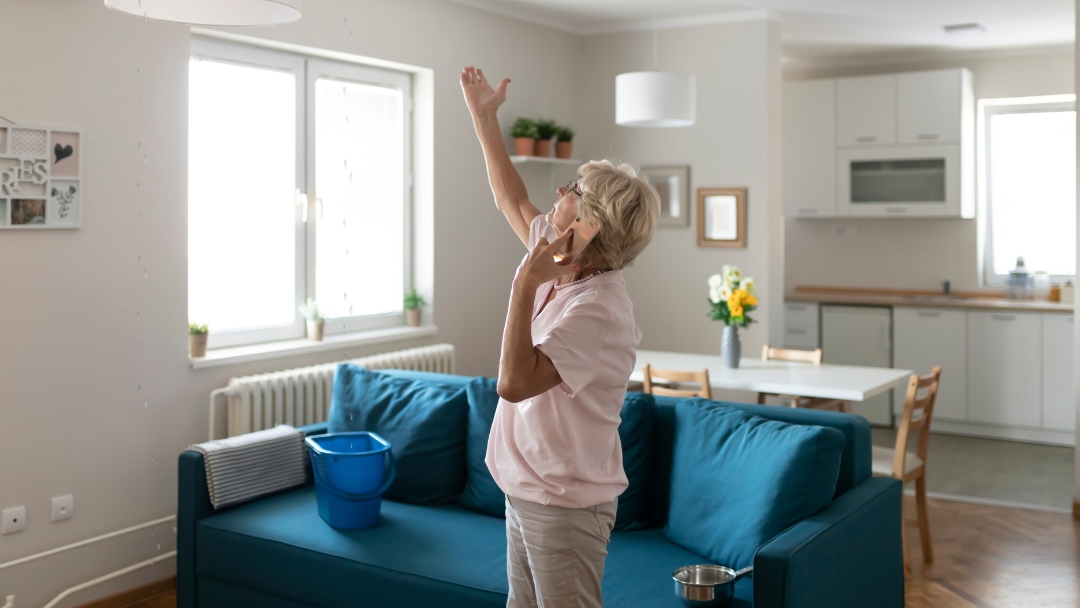 How to File a Water Leak Insurance Claim
Home insurance claims are often not easy, but water leaks can be a particularly tricky area. A water leak can be due to any number of causes, but you may be surprised to learn that not all of them will be accepted by your insurer. Even if your home insurance policy includes water damage, it is unlikely to cover all types of damage and may include a number of exceptions. With this in mind, it is important to be prepared for a water leak to increase your chances of a successful insurance claim. Knowing the different aspects of the process and the problems that may arise can help to anticipate scenarios and achieve a better result. That's why it's important to know how to file a water leak insurance claim. If you are filing a home insurance claim for a water leak, here are some things to keep in mind.
Should you claim a water leak from your insurance? How to File a Water Leak Insurance Claim
A water leak may not seem like a big problem, especially if the visible damage is limited to a small area of the house. But don't underestimate the potential costs, both now and in the future. If the source of the water leak isn't completely fixed, the leak could lead to much bigger problems down the road, and those problems are most likely not covered by your homeowners insurance policy.
Filing a claim on time can solve several headaches that will appear later. Not only is it about avoiding further damage to your property, but it will also reduce the chances that the insurer will reject the process for not complying with any requirement of the policy. To avoid having a claim denied in the future, it is best to fix the problem as soon as possible and notify your insurer. Not reporting minor problems to your insurer could complicate future insurance claims or cause a claim delay if a larger problem occurs later.
Step by Step How to File a Water Leak Insurance Claim
Check the leak
When claiming your home insurance, you should not carry out any restoration work until the insurer or its adjuster has evaluated the situation. However, you should take steps to prevent further damage, such as turning off the water supply. You will need approval from your Insurer for anything beyond damage mitigation (preventing further damage). It is important to respect this step, since otherwise the claim could be denied because it is not possible to assess the original damage when the repair has already been done.
Prepare your tests
One important thing about filing a water leak insurance claim is to take plenty of photos and videos of the source of the water leak, the damage caused by the leak, and anything else that is relevant to your claim. You must do this immediately, to present as proof at the time of the claim. The more documentation of damages, the more likely you are to pursue a successful claim.
Notify your insurance company
Contact your insurance company as soon as possible to inform them of the situation. Most insurers have an emergency number they can call 24/7 in case the water leak occurs outside of normal business hours.
Appoint your own help
At any time during the claim, you have the right to appoint an expert to handle the entire process on your behalf. The sooner you hire an expert, the greater their help. In order to have the representation you deserve, do not hesitate to contact your trusted attorney Mario Serralta, an expert in insurance claims.
Meet with the expert
Shortly after reporting the leak, your insurance company will appoint an adjuster to begin the investigation of the loss. You and the expert will hold an investigative meeting at your home. If you designate an expert, they will attend this meeting and any follow-up meetings on your behalf.
Expert report
After the meeting, the adjuster will prepare a report that will include a detailed evaluation of the investigation and, most importantly, a recommendation as to whether or not the insurer should pay. Moving on to how to file a water leak insurance claim, you may disagree with that point of view. If you are not satisfied with the expert's report, you have the right to challenge. Working with a loss lawyer throughout this process will ensure that you receive everything that is due to you under the terms of your policy.
Carry out repairs
Many insurers prefer to appoint their own adjusters and builders to repair your property, but you have the right to appoint independent contractors to repair your home. If the extent of the damage is serious enough to require an expert, it is especially important that you use a registered expert to assess the damage caused by the water leak and draw up a specification for the repairs. Non-registered surveyors may lack the experience or knowledge required for the job. Similarly, you have the right to hire your own adjuster if you are not satisfied with the assessment made by the insurer's adjuster and want a second opinion.
Content claim
Finally, the last step in how to file a water leak insurance claim. You will prepare a claim for the contents damaged as a result of the water leak. Whether the damage to the contents is minimal or substantial, your claim must be as detailed as possible, including exact replacement values for all affected items. Remember that with the help of Mario Serralta, an expert claims lawyer, you will not have to worry about anything since you will be in the best hands.