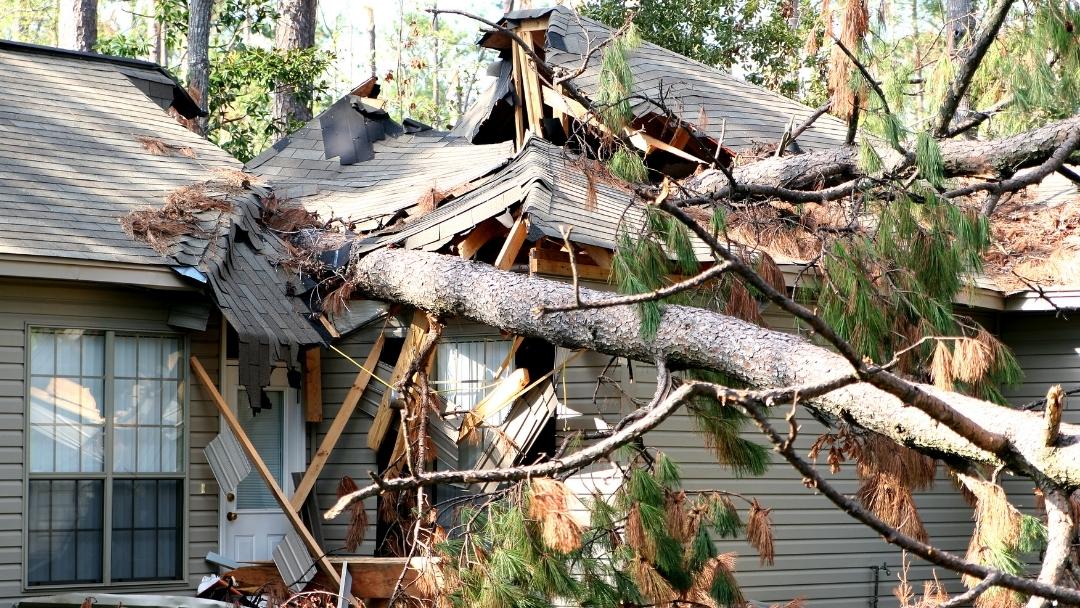 How to choose a Fort Myers hurricane damage attorney?
The city of Fort Myers, like the rest of the state of Florida, is exposed to the arrival of hurricanes. These storms can cause extensive damage to homes and other property in the area. In addition to being a danger to the inhabitants, repairs are also very costly in economic terms. For this reason, many people decide to take out insurance to be calmer in the event of a catastrophe of this type. However, not everything is so simple when it comes to claiming insurance payments. Generally, it is necessary to carry out a series of procedures, present documentation and even confront the company itself. A Fort Myers hurricane damage attorney can help make your case the best it can be and get you the treatment you deserve.
Why a Fort Myers Hurricane Damage Lawyer is Needed
Filing a hurricane damage insurance claim may seem like a simple task, but it definitely isn't. In theory, insurance is a backup that offers solutions to specific problems, but in many cases the complications end up being as important as the initial problem. This happens because insurance companies adopt positions and strategies to try to reduce payments or even deny them. Insurers are companies that seek to maximize their profit and, therefore, reduce the costs they must face. Compensation to customers is one of the main costs of companies, so they will try to reduce or reject those amounts. Faced with an emergency, many clients accept any deal as long as they can solve their urgency. In short, in many cases insurers take advantage of their clients.
There are several important points when making an insurance claim, but one of the most relevant is the valuation of damages. The insurance company will want to do its own evaluation, but we should never trust that this process will be adequate. When a hurricane causes property damage, it can be difficult to understand all the implications that this will have. Even if the company technician knows about all the problems, it is likely that he will try to minimize them to reduce the amount of compensation. That's why a Fort Myers hurricane damage attorney can help you in this regard to make your own assessment. With the help of professionals, and thanks to previous experience, Mario Serralta will be able to guide you to make a fair assessment of the damage, which includes all the expenses resulting from the action of the hurricane.
The fundamental problem is the inequality in the information and capacities of the parties. Obviously, the insurance company has employees who are trained and experienced in similar cases. Instead, customers do not. It's probably your first time making a hurricane damage insurance claim, or at least it's not something you do every day. Through jargon and jargon, insurance companies may try to convince you that the claim is not valid or the amount is not correct. Therefore, to be on equal terms, a lawyer can be very useful. You will ensure that your interests are well defended, and you will be able to find yourself on equal terms with the insurer.
What damages are covered by insurance?
Hurricanes can cause many different kinds of damage. The most frequent are those caused by the action of the wind. Depending on the severity of the hurricane, the winds can be more or less strong. But in any case, it represents a danger to your home. Roofs can be seriously affected, tiles can come off and fly through the air. It is even possible that different objects, such as sheds or garden furniture, can be thrown, causing more damage. Also doors and windows can be affected by the action of the wind, resulting in breakage that must be repaired. However, wind is not the only problem during a hurricane. The rains that are caused can also cause great damage to the property, both in floors and walls as well as in the furniture and appliances inside. It can even have long-term consequences, such as moisture or mold problems.
Lastly, we must also consider the risks of flooding, lightning strikes, electrical faults that can cause fires. In short, the list of possible damages caused by a hurricane is enormous. But beware, not all of these damages are always covered by insurance. An hurricane Ian damage attorney can help you get an accurate answer about what damage is covered and what is not. This may seem like a simple task, but many times it is not. To obtain this information, it is necessary to carefully review the insurance policy. This document has the details of the insurance coverage, but it is not always easy to understand. The technicalities and the large number of clauses make the task complex. In addition, in many cases they are subject to interpretation, so they can have more than one meaning. For this reason, the work of the lawyer is essential to understand the scope of the policy and to be able to claim fully.
The best hurricane damage attorney in Fort Myers
In short, the task of filing an insurance claim is not easy at all. Not only is it necessary to carry out a complete evaluation of the damage caused, but we must also consider the extent of the insurance coverage. As if that were not enough, you also have to face the insurance company itself, which will try to reduce or reject the amounts claimed. Making a presentation requires evaluating the covered damages, collecting the supporting documentation and presenting everything in a timely manner to start the claim. An error in the process can mean a rejection by the company, and all this translates into an economic cost and a loss of time for you.
In the context of a hurricane, insurance companies receive many claims together. Therefore, they will try at all costs to get rid of as many as possible, and will look for any technicality to do so. A Fort Myers hurricane damage attorney can make the difference between successful and unsuccessful claims. Mario Serralta has the experience and knowledge to achieve the best deal in the shortest possible time, without you having to take care of anything. Do not hesitate to make your consultation to begin evaluating your case and achieve the best compensation.